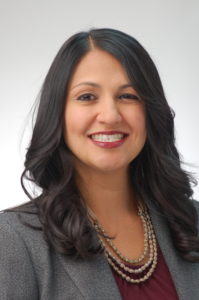 Amy Bhatt, Ph.D. is a writer, educator, and content creator. She received her B.A. in Political Science and Women's Studies from Emory University and her Ph.D. in Feminist Studies from the University of Washington in Seattle, WA. She is the author of High-Tech Housewives: Indian IT Workers, Gendered Labor, and Transmigration (University of Washington Press, 2018) and co-author of Roots and Reflections: South Asians in the Pacific Northwest (University of Washington Press, 2013) with Dr. Nalini Iyer.
As a public historian, she coordinated the South Asian Oral History Project at UW and currently serves on the South Asian American Digital Archive's Board of Directors. She was a researcher and guest curator at Seattle's Museum of History and Industry (MOHAI) from 2018-2021, where she co-curated the traveling Smithsonian exhibit Beyond Bollywood: Indian Americans Shape the Nation (2019-20), and Stand Up Seattle: The Democracy Project (2021). She conducted focus groups, facilitated community engagement, and created educational materials and programs for both projects.
Previously, she was an Associate Professor of Gender and Women's Studies and Affiliate Associate Professor in the Language, Literacy and Culture Program and the Asian Studies Program at the University of Maryland, Baltimore County.
In addition to her research on transnational migration, she writes about South Asian culture, community formation and activism. She has partnered with the South Asian American Policy & Research Institute, written for, and appeared in news outlets such as NPR, The Conversation, The Society Pages, AsiaGlobal Online, the Indian Express, Quartz, and The Seattle Times.
Currently, she and her writing partner, Shiwani Srivastava, have an animated feature film in development with ReelFX and a television pilot in development with Gunpowder & Sky.
She lives in the Seattle area with her daughter and husband