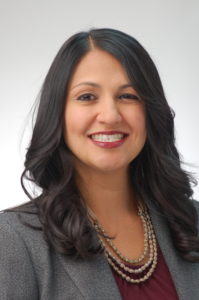 I am Associate Professor of Gender and Women's Studies and Affiliate Associate Professor in the Language, Literacy and Culture Program and the Asian Studies Program at the University of Maryland, Baltimore County (UMBC).  I received my PhD in Feminist Studies from the University of Washington in Seattle, WA. My research focuses on the effects of migration on gender and families, social reproduction, immigration activism and South Asian community formation.  My most recent book High-Tech Housewives: Indian IT Workers, Gendered Labor, and Transmigration (University of Washington Press, 2018) explores how ideas about gender and the family are transformed and reinforced through transnational and circulating migration, using the case of Indian H-1B and H-4 visa holders.
I offer courses on gender and globalization, South Asia, and feminism.  My courses analyze globalization, labor, migration, representation, bodies, and social roles through the lenses of gender, race, class, ability, and nation.
In addition to my research on transnational migration, I write about South Asian community formation and activism. I am the co-author of the book Roots and Reflections: South Asians in the Pacific Northwest (University of Washington Press, 2013) with Nalini Iyer, the former oral historian for the South Asian Oral History Project, and the co-chair of the South Asian American Digital Archive's Academic Council. I have written for and appeared in news outlets such as The Conversation, NPR, The Society Pages, AsiaGlobal Online, the Indian Express, and The Seattle Times.
I live in Baltimore, MD with my daughter and husband.